Holly Raiola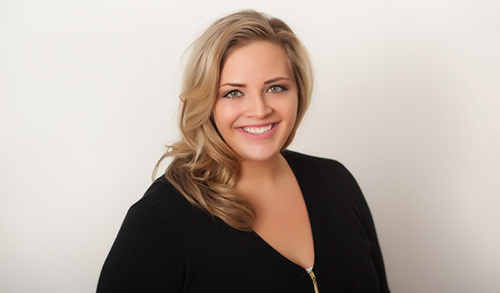 How I got into the hair biz:
I was always an abstract painter and loved working with colors and different surfaces, but I needed to find a way to pay the bills with my art. Since I always had fun with my hair, I decided to put the two together! I love being a hair color specialist now.
My top secret beauty tip:
The most important part of the hairstyle is the blow out. A proper blowout shows off every aspect of a beautiful cut and color. My tip is to dry with hands 90% and then use your round brush to really smooth and define. It will make your life easier and your hair fabulous.
One haircare product everyone should have in their home + why:
Always start with a good shampoo and conditioner; it sets up the entire style and keeps your color fresh and vibrant.
When I'm not cutting hair you can find me:
It used to be at an easel or a concert. Now it is playing with my brand new twin baby girls!
Fun fact you may not know about me:
I used to manage musicians and have toured the countryside with them.
My #1 tip for looking good, feeling good & living good:
Staying active and eating the proper nutrition truly makes a world of difference in looking, feeling and living a great life!