Kayla Gallas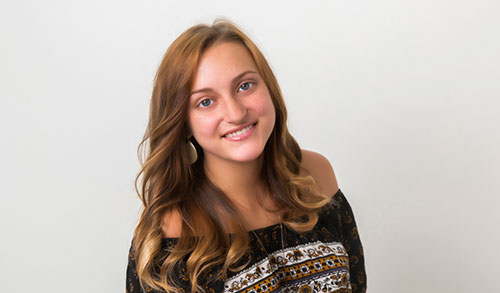 How I got into the hair biz:
Graduating high school, I wasn't sure of what I wanted to do at 18 years old. Growing up with family involved in the business, I was used to being in the salon folding towels. I was also taught how to do a wash and blow dry, so I figured I'd give it a shot!
One haircare product everyone should have in their home + why:
Less than a dime size of Moroccanoil Smoothing Cream / Paul Mitchell Silk Oil on your ends.
When I'm not cutting hair you can find me:
In the woods hiking or exploring.
Fun fact you may not know about me:
I'm a big movie buff! I'm also getting better with my acoustic guitar & singing.
What Look Good, Feel Good, Live Good means to me:
We each live 100% different, separate lives but can all bond together and relate to what makes us happy. This helps us vibe together on what makes us "look good, feel good, and live good.