Mandy Royce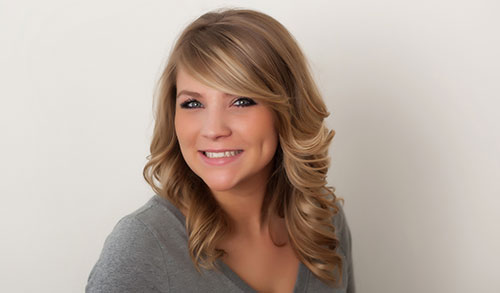 How I got into the hair biz:
I really like the creativity behind hairdressing. It doesn't feel like work to me, I have so much fun with what I do!
My top secret beauty tip:
My secret tip for getting beautiful beach waves… Scrunch your hair by using one of our best selling products, "It's a 10, Styling Mousse". Take your curling iron or wand & wrap just a few sections of your hair while leaving the ends out. Finish with a light mist of a Sea Salt Spray!
One haircare product everyone should have in their home + why:
Kenra Blow-dry Spray is my all time FAVORITE product. It's great because it's two products in one – a thermal protectant from heat & it cuts your blow-dry time in half!
When I'm not cutting hair you can find me:
Paddle-boarding, enjoying the outdoors & playing with my fur baby (Tito, my French Bulldog!)
Fun fact you may not know about me:
I have a huge sweet tooth! A secret cupcake obsession. Lemon Raspberry is my favorite!
My #1 tip for looking good, feeling good & living good:
Do what makes YOU happy. Travel and spoil yourself. You deserve it.