Melanie Flanagan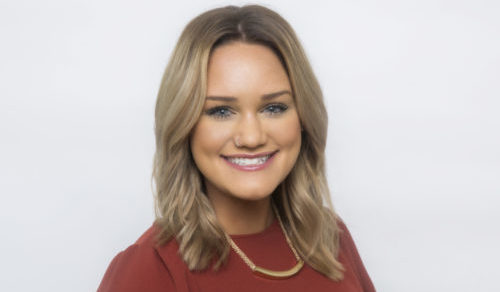 How I got into the hair biz:
As a little girl I would always do my moms hair and once I got into high school I was doing everyone's hair for prom! I have always loved doing hair so I decided to make it a career!
My top secret beauty tip:
Let hair be hair, don't be too perfect! I love the soft tousled look, so lightly waving hair with a curling iron for that beach look is a fast easy go to look!
One haircare product everyone should have in their home + why:
Super Skinny by Paul Mitchell! The right oil serum can help with all hair types, to add shine and Defrizz any fly always.
When I'm not cutting hair you can find me:
Soaking up the sun at the beach with my friends, or at a concert for the night! I also love road trips!
Fun fact you may not know about me:
I love turtles and sea animals! I used to have two turtles named Franklin and Leonardo when I lived in Florida:)
What Look Good, Feel Good, Live Good means to me:
It means that we are all beautiful in our own way and when we look good we feel confident and positive about ourselves!