Sarah Orpheus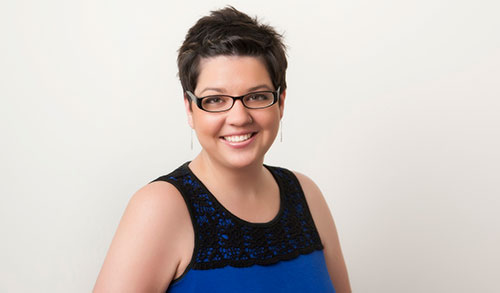 How I got into the hair biz:
I became a hairstylist 12 years ago because I was interested in doing something creative, and something to help people.
My top secret beauty tip:
Before getting into a pool, wet your hair with fresh water and put it in a tight bun. This keeps the chlorine out of your hair!
One haircare product everyone should have in their home + why:
Dry shampoo, because getting an extra day out of your style makes life that much easier sometimes.
When I'm not cutting hair you can find me:
Chasing my kids or hanging out at home.
Fun fact you may not know about me:
I'm a talented visual fine artist.
My #1 tip for looking good, feeling good & living good:
Take time every day, even if just a minute or two, to do something for yourself. Do something with your hair or makeup, take deep breaths, take an exercise class, eat some chocolate, or just anything that makes YOU feel good.